I bet everyone thought Monster Canival was coming soon because of the carnival pics but no sorry-It's
Wimpy Boardwalk!
Yes, Greg Heffley is back- and this time in
full colour!!
http://www.youtube.com/watch?v=9qTHie2-Y3M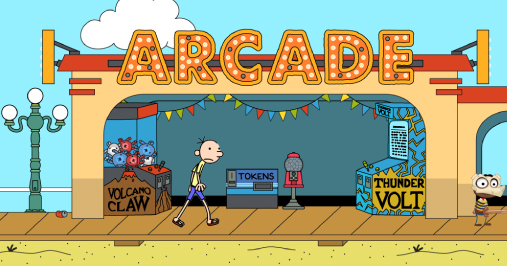 Just from the sneak peeks in the Daily Pop, Wimpy Boardwalk seems pretty cool.
But don't give up hope!! Monster Canival will return someday!